Welcome to the Archive
Barb's Blog began as a way to connect members to our Executive Director's guidance, updates on industry hot topics, and best industry practices broken down into snack sized morsels. Barb's Blog goes live on Mondays, for updates on posting be sure to follow us on Facebook and LinkedIn.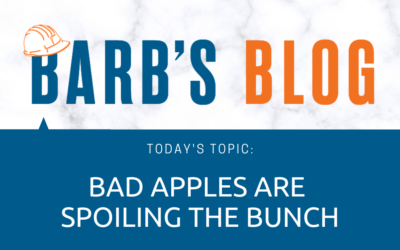 "Bad Apples are Spoiling the Bunch" We are all familiar with this metaphor. It can be traced all the way back to 1340 English as "A rotten apple quickly infects its neighbor"...
read more