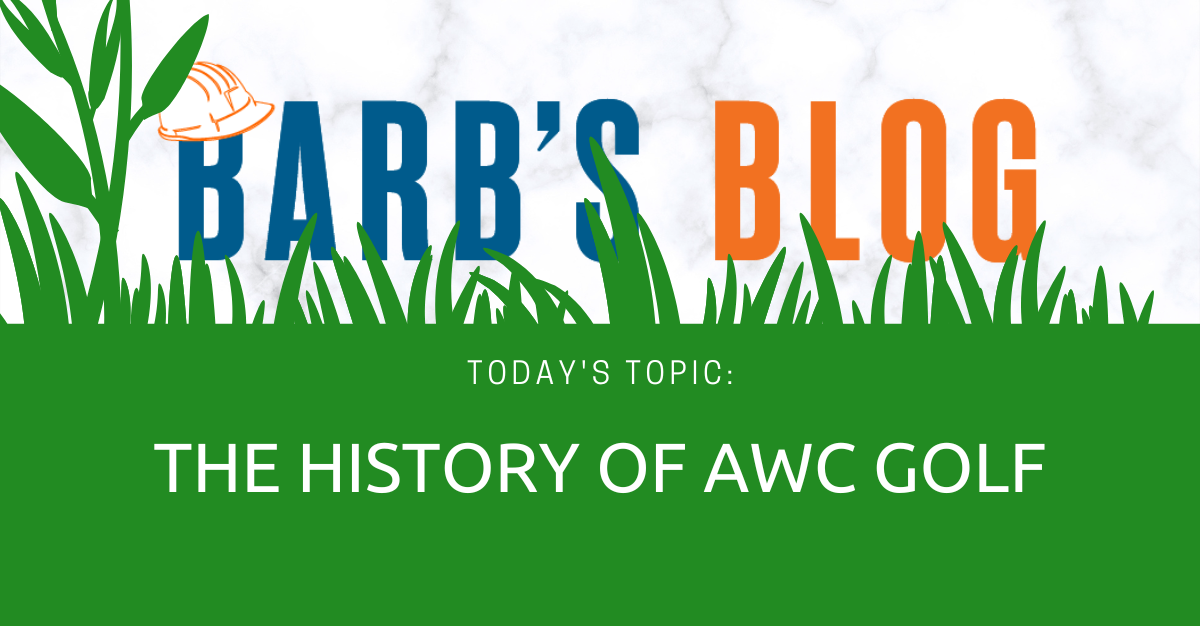 Sold Out – How a simple act of philanthropy has exploded.
If you haven't heard the 2023 AWC Scholarship Golf FUNdraiser is Sold Out.  I first want to say THANK YOU for all the support for this initiative over the years.
The AWC had its inaugural golf tournament in 1998 – 25 years ago! The event was an 18-hole tournament combined with the AWC Annual Meeting. A net of $1,893 was raised as seed money for a future scholarship fund. The following year AWC outsourced the tournament coordination to "Matt Blair Celebrity Promotions" and included celebrities on the course in Chaska. While the decision increased the promotion and additional events including a golf clinic – the net funds raised were only $1,867. The board looked seriously at whether to continue having a tournament at all given the level of work involved to raise less than $2,000 a year. "I do believe that it gets better and easier each year, but does it bring value to our association and members" said LouAnne Loewen who was the tournament's brainchild and special event chairperson.
In 2001, the AWC awarded its first scholarships totaling $3,500. Three female students were awarded $1,000 each, and Ridgewater College Technical was given $500.00 to purchase materials for construction related classes. The scholarships were for academic students and paid directly to the University. Knowing our future business owners often worked in the field first as tradeswomen, we realized that they needed to be supported too. In 2014, we expanded the scholarship program to support female apprentices.
Although the golf event grew over the years, one complaint persisted "18 holes is just so long and takes an entire day and evening." Focused on business owner needs, Janelle and I recommended we move to a 9-hole tournament. While we received some push back, we gave it a try in 2012 at Rush Creek and hit the mark. Within 3 years the tournament was so popular we started utilizing 27 holes and it continues to grow exponentially.
While that first year was small and the future uncertain, 25 years later the FUNdraiser sold out in 3 business days this past week. We have hole sponsors running games at all 27 holes, 216 golfers, and a wait list for opportunities to participate. While we know there are many folks disappointed, what a great problem to have. And if you still want to support, we will always accept monetary only sponsorships and silent auction donations. Click here to visit the 2023 Golf Registration Page.
Without the vision of the 1998 Board, this program would not have awarded $242,000 to women in construction. Over the years we have had past scholarship recipients return to golf, pay it forward with donations, attend the retreat, sit on the board of directors, get nominated for top women in construction honors, and this year our first past recipient has joined AWC as a woman owned business. The dreams of the founders have been surpassed and I am grateful they didn't give up.
Here's to 25 more years supporting female students and apprentices.
— B